Skam is a Norwegian TV series that has an interesting storyline. Though I watched it in 2018 but still I haven't find the series that is so honest and simple. I watched the series with English subtitles as it was in Norwegian. Now, the series is produced in many countries (Italy, France, Germany) or is in production. It has an IMDB rating of 8.7
Skam is Norwegian tv series. It revolves around many social issues; each season gives an educational message. The story is based on the lives of the teens living in Oslo, the capital city of Norway. The series is so engaging that sometimes you will feel like you are one of the characters.
The series explores a whole range of issues from sexual assault, mental illness, cyberbullying, homosexuality, religious tolerance, family issues, and many more. SKAM has a lot to offer and is different for many reasons. Also, you will get to know a bit of Norwegian culture which would be a change from our usual dose of American culture.
Not many TV series shows the true picture of the turmoil that teenagers go through. There is a hell lot of issues that teenagers face while growing up.
Though the show is the work of fiction, many realistic things of today's teens are shown from staring at phones sitting around with friends, waiting for texts. Also, the characters of the show are the young cast of between 17 and 19.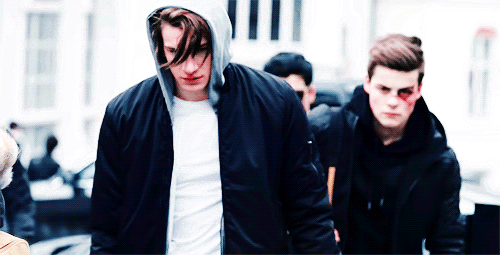 SKAM focusses on new characters each season.
In Season 1 – The story revolves around Eva, a first-year student who has a difficult relationship with her boyfriend, and her struggle to make friends. Loneliness and friendship are the themes of the season.
Season 2 – In the second season, the story revolves around Noora, a cool and confident girl, and her struggles with friendship, eating disorders, and self-image. From Noora – William's relationship to sexual assault and cyberbullying, many topics are explored.
Season 3 – This season is about the LGBT community and revolves around the life of Issak. This show perfectly depicts the life of an LGBT couple and the struggles they face. In this season Isaak is questioning his sexuality and is in pursuit of what life means to him. Love, religion, sexuality, mental illness, and friendship are the themes of this season.
Season 4 – This is the last season of the show. It revolves around Sana, a hijab-wearing Muslim girl. The season revolves around the life of Sana and her struggles. Sana is shown a very confident and straight forward girl. This season gives some insights into Islamic religion, forbidden love, friendship, cyberbullying, and Russ buses.
SKAM is not just a usual high school teen drama, it is more than that. Every character is unique in a way and many times during the show you will even recognize yourself and your friends in many of the characters. This show will give you many friendship goals and will leave a small smile on your face.
Rate this series:
That's my opinion; let me know about yours in the comments below.